I'm the Queen of Justification. I was on Saturday, anyway. I took a late afternoon trip to a big-box retailer - not the one I have been free of for months now that begins with a W, either. Funny how that letter is starting to be negative for me in several ways...
Anyway, at this retailer, I discovered a 3-Disc set of Season One of the Henry Rollins Show from IFC.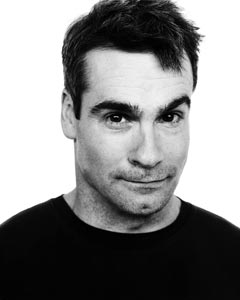 Here's where the justification comes in: For $19.99, I can watch the entire season. For close to $60.00 a month, I can get crappy cable that doesn't even include IFC or the Sundance Channel. Plus, it's only for one month. A cable bill is more than an annual membership to Public Television and NPR! This is just good economy, if you ask me.
Then there is the convenience factor: I can stop it and go to the bathroom. Pause for beer. Pause for heading outside to sprayfix my charcoal drawing. Restart. Stop, backup and replay it just to see if what I think he said is what he said.
Watch his guests over and over.
Wish Eddie Izzard still wore women's clothes in public. I miss your legs, Eddie, and I'm not kidding.
Watch and listen to his fantastic musical guests. Thank you, Ben Harper, you're so underrated.
It was nice to spend Saturday Night with Henry Rollins. Henry, I hope it was good for you, too, but if it wasn't it's not going to stop me from doing it again. And again.